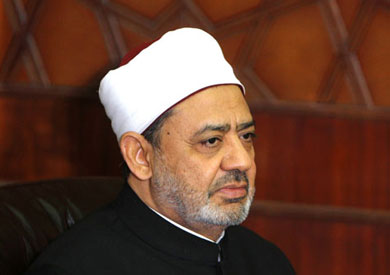 Cairo – a


Posted in:
Monday, November 12, 2018 – at. 18.23
| Last Updated:
Monday, November 12, 2018 – at. 18.23

Grand Imam's Grand Imam, Dr. Ahmed Al-Tayeb, Al-Azhar the Great Sheikh, emphasized Al-Azhar's desire to support Yemen's children in all areas of education and advocacy, thus contributing to the coexistence and stability of the Yemeni people.
At a meeting with Ambassador Mohamed Ali Marmo, Ambassador of Yemen to Cairo, Al-Azhar said on Monday that Al-Azhar is ready to receive Yemeni imams to train them to deal with extremist ideas and to solve problems and current issues related to Yemen.
Yemeni Ambassador to Cairo thanked Grand Imam for the excellent support of Al-Azhar for the children of Yemen who studies at Al-Azhar and adds that the Yemeni people need the voice of Al-Azhar, who has a great place in the hearts of all the sons of the Islamic world.