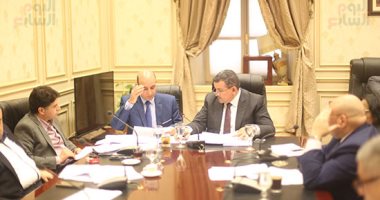 MP Mohammad Shamko, deputy chairman of the House of Representatives for Culture and Information, said that if the committee is asked to give brief information about the taste, love and vulgarity of the public in folk songs, the impact on society will be discussed promptly in the presence of officials who have made these requests.
He said that on the seventh day the phenomenon of folk singing or so-called "festivals" has become a sense of public taste and can not be called popular songs, it is far from the color of the popular song, indicating that it has become a phenomenon in recent years and that the youth the group is already listening to them and the evidence that these videos provide a large part of the view of communication sites, and therefore the phenomenon should be discussed in all respects and in the presence of all the relevant authorities.
The secretary of the Cultural and Information Committee of the House of Representatives pointed out that recent media and media coverage of Hamo Beka and Majdi Shatu was unacceptable and called on the media to explain the youth's historical, scientific, economic and demonstration shows. Sharif's work, but against everything that damages the taste of society, and that it does not mean people, but against actions that affect society.
A member of the House of Representatives of the Culture and Information Committee called on the state authorities to work together to discuss this phenomenon in general, namely the spread of violence, bullying and murder in works of art, and the impact of these scenes on society and how the so-called "soft forces" used these changes to change the right instrument, to teach young people the exotic qualities of Egyptian society, emphasizing that the Ministry of Culture has its own role and youth, education, the media and clergy, requiring young people to plant good quality so as not to compromise his hearing, vision and ideas.
Source link