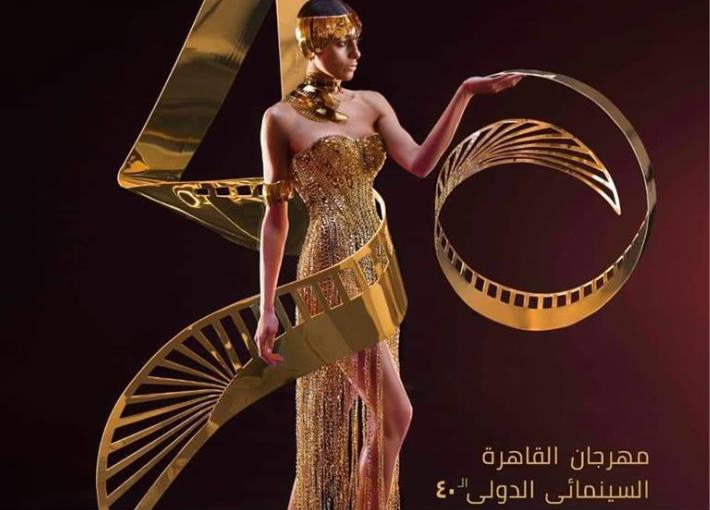 Sherif Gamal News, Cinema & Television, Cairo Film Festival 2018


Posted: Tuesday, November 13, 2018 – 23:28. | Last updated: Tuesday, November 13, 2018 at 23:45
November 13, 2013 11:28:38
The Cairo International Film Festival has completed an international competition for its 40th session, which will take place from 20 to 29 November. The festival has announced an increase in the number of films competing for the film "The Crystal Swan" of the two films "Philip Philosophy Director Denis O'Hare" Mamanga "and Dari Zuka" The Crystal Swan ", and the festival opened 14 of them at the official press conference forty-ninth session.
(Learn about 14 other films in the Cairo International Film Festival)
The festival's artistic director Yousuf Sharif Rizkallah said of the selection: "Our last challenge was to complete the competition with the best of two films from the many opportunities that we have put forward with artistic quality at the top of the selection criteria, which stabilized the two films that were added to the competition.
The film "The Mamanj" at the Cairo Film Festival will be the first international film premiere of the film outside the country of production, while Swan Crystal was first presented at the World Karlovy Vary Festival, which chose the film as the largest international film competition "East West" Specializing in Cinemas that Come from the eastern europe region.
"The completion of the international competition in both films confirms our commitment to the standards we have announced since the first day of the year, which is the balance between the opening of the festival's new films and the presentation of internationally recognized films, as well as a commitment to diversifying geographic regions. The selection of the Cow movie also meets the choice of the new Russian cinema which is placed under the microscope during the 40-year session. "
In Mamanga, Mamang struggles with aging and dementia so she can live with her only son, Freddy. But the more she fought, the worse she became, the more literally she inhabited the ghost of her past, trying to get them away from her home and mind. After all, she is forced to make a decision between consciousness and craze.
Crystal Swan rotates a few years after the independence of Belarus in 1990, following the footsteps of the new Evil, who dream of moving to Chicago to continue her passion for "haus" music. However, getting a US visa is complicated, but they insist that they should be afraid of the country and they are blocked by purchasing a hard-working document from the black market.
Read also
Teacher Yusuf Sharif
Hollywood celebrates Grand Stan Lee: change our view of the superheroes and leave a stamp that can not be deleted