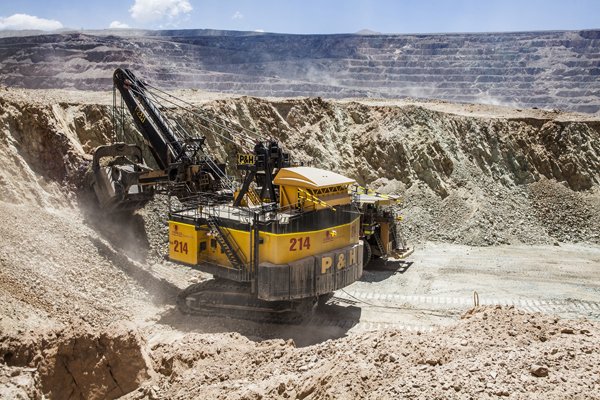 Capstone, the owner of 70% of the Santo Domingo mining company, reported that it launched a strategic process for its development, which includes several alternatives.
This is one of the most important mining projects in the Atacama region and yesterday Capstone Canadians announced the positive results of the Santo Domingo update, copper, iron and gold deposit that they have studied for years.
A company owning 70% of the mining company – the remaining 30% owned by the Korean company Kores – announced the strategic process to explore several alternatives to develop it, including part of the project's sales.
"The technical report updates the economic situation of the project, which has significantly lower energy costs and several changes in engineering, including the use of desalinated water at seawater, the report also includes the addition of cobalt to mineral minerals," the company reported in Canada.
Capstone's CEO and CEO, Darren Pylot, said in a statement that "Lack of large-scale and high-quality copper projects and completing our updated Technical Report is the perfect time." Capstone, with the support of Koror, It launches a strategic process in Santo Domingo, which will evaluate alternatives relating to ownership of the project, and we will consider the potential of the transmission potential, given that gold reserves and cobalt resources help fund the project. "
Despite environmental permits since 2015, the development of Santo Domingo has slowed down due to the volatility of copper prices.
"We are engaged in engineering and we have received three out of five long-term construction permits, while the rest are expected to be received by 2019. We are trying to make Santo Domingo ready for construction in early 2020," said the company. .
New investment in the region
In government, they did not take a long time to respond to news. The Sustainable Projects Bureau of the Ministry of Economics, Juan Obach, assessed the impact on employment in the region, estimated at 1500 for construction and 1,000 operations.
Who has been able to re-activate the project? In his opinion, the combination of internal and external factors. Regarding the latter, the copper price was about $ 3 per pound, but the change, in his opinion, was at the national level, where signals from the government were sent to restore the investment, as was the establishment of the office that manages.
"We see investors returning to confidence in our economy," he said.
He added that Santo Domingo, a project they monitored since his inauguration, was not the only signal, and underlined that the Nueva Unión initiative measures to be undertaken in the amount of $ 7,000 million are being implemented, given that it will soon be will begin to request environmental permission. , and an expansion of Mantoverde to nearly $ 800 million.
Source link