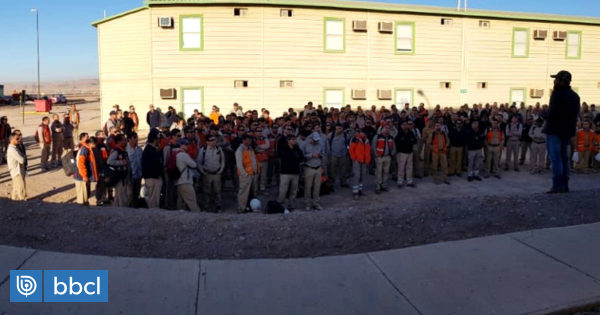 These Wednesday were motivated by the dismissal of 49 employees and 8 supervisors Suspending Spence Copper Mine Work.
According to BioBioChile, the mining company's trade union president, Ronald Salcedo, told the rumors early in the morning and received a company statement that did not describe the names of the parties involved.
"Now, in the morning, we have known a few words because they have called for the office. We are here on the outside, avoiding the fact that they sign documents, providing at least the best possible outlets," he said.
"On the basis of Article 184bis of the Labor Code, which deals with health and safety risks, we have decided it in parallel in full," he added.
Company's reasons
Workers try to find out the reasons for dismissal as they are not in line with the explanation given by the mining company in its statement, according to the optimization plan's argument.
"The company has to make this decision after its operational status, its processes and its resources, which in the course of time are necessary to ensure productive operation in a safe and sustainable manner, is assessed," said the company.
Faced with this, Salcedo described the event as unnecessary. "There was an incredible amount of revenue last year, the company achieved goals that were celebrated with a great fanfare. Remove 50 or fewer workers without warping anything," he said.
Finally, the union leader said they were waiting for an extension of the hours to fully assess the situation. At the moment, they do not exclude the possibility of court proceedings.