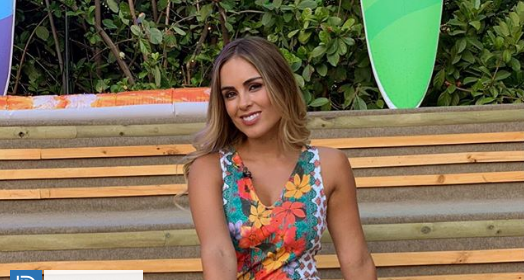 Dancer and model Maura Rivera engages in a delicate situation when unknown people use their image in online scam.
With the use of social networks, the call to invest in a platform that could double the money and who had Maura as a face began to become viral.
"I was marked in the Facebook account where I appeared in the picture Good morning (from an interview he made in 2014) saying that he was proposing to live the same morning to invest in a business model platform that gave more money and in which I also invested, "explained the manager. Red on vacation Latest news.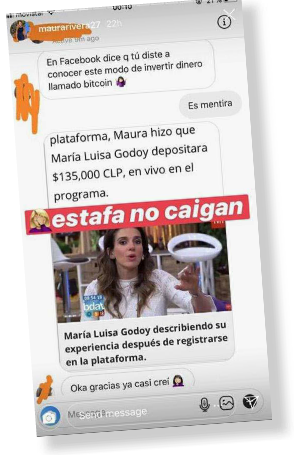 "There was even another photo saying that I have convinced Maria Luisa Godoy (morning entertainment) to have handed over 135 thousand pesos to the business," he added.
Of course what never happened but several people fell. A significant number of his followers began writing their accounts on social networks to ask how to participate and where they should make a deposit.
The model immediately denied taking part in this deception that promises "Deposit money into your account so that money generates more money, but the numbers are exaggerated".
According to his followers, there were victims who deposited 350 thousand up to 400 thousand pesos. "It seems to me that people need to deal with their economic problems. I'm very sad that they are getting into these hides because I think there are some who are falling," the dancer added.
According to Maura, her lawyer analyzes some legal measures to abuse her image.