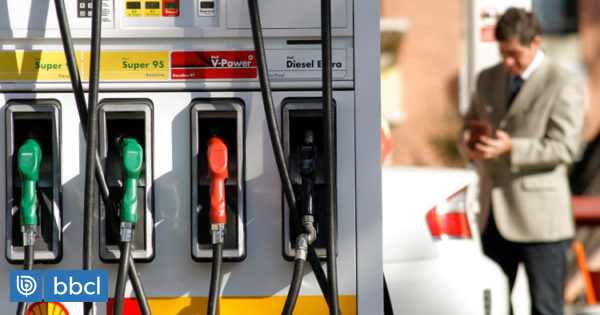 The National Petroleum Company (ENAP) on Wednesday reported prices that will record fuel from Thursday. Again, good news: everyone will recognize the downside thanks to Mepco and, to a lesser extent, the fall in dollar prices.
According to state-owned company, since 13 December, a liter of gasoline 93 octane go down -5.8 pesosreaching 748.9 pesos as a benchmark, marking its eighth consecutive loss, is very close to returning to the prices it maintained in mid-August, before a prolonged increase.
On this road, 97 octane it will also record its seventh drop (from -5.8 pesos), reaching 769.7 pesos per liter.
The diesel, on the other hand, will reach 570.5 pesos per liter, which means -5.8 pesos less than in the previous week.
On the same line kerosene will give a sharp fall -10 pesos, reaching 482.2 pesos per liter.
At the same time liquefied gas (Liquefied Petroleum Gas) will remain at 222.9 pesos per liter as it will record a slight increase 2.4 pesos relative to the previous week.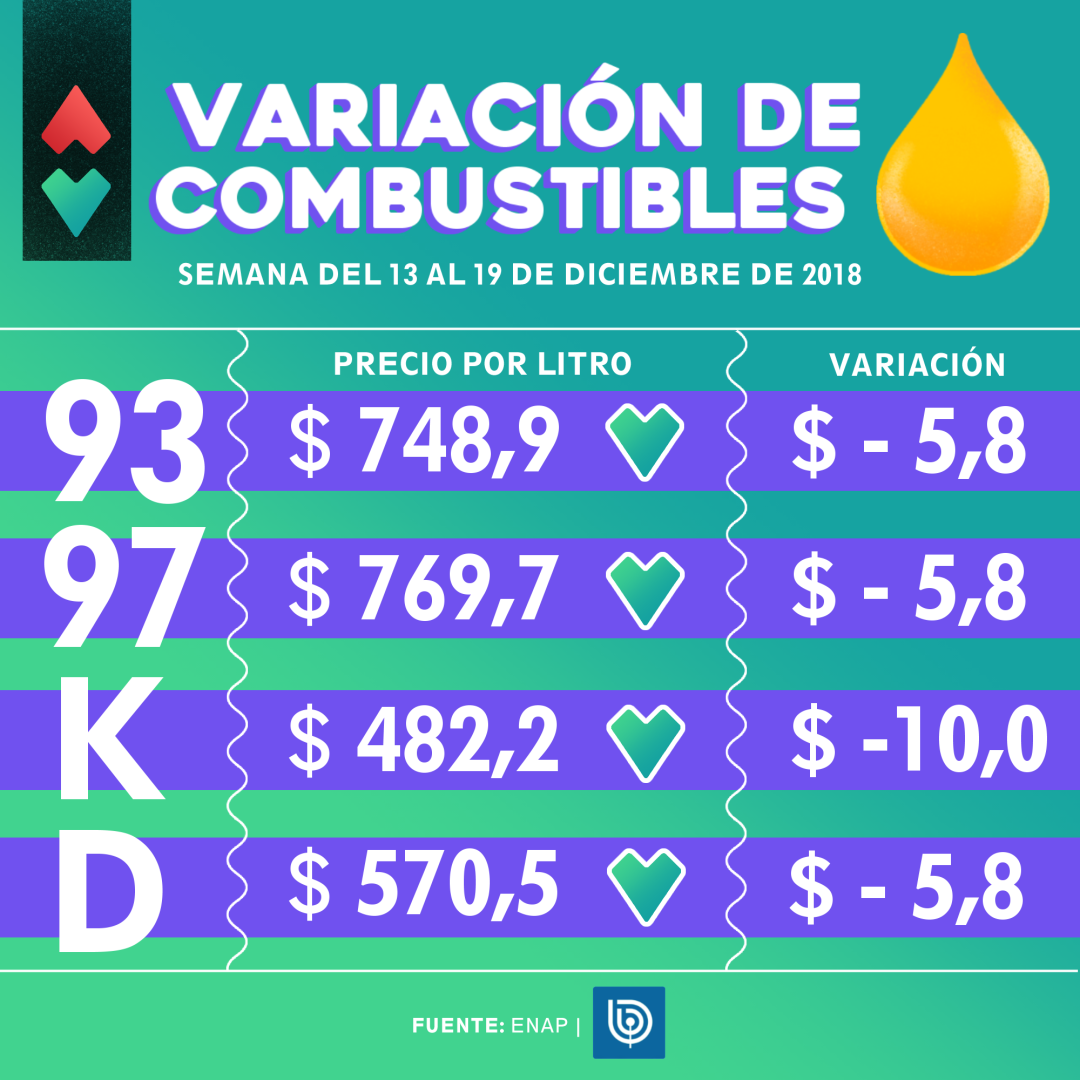 Under this scenario, 93-octane benzene will come out within eight weeks with a accumulated drop -45.8 pesos during this period after a period of prolonged growth that raised the price of 50.3 pesos for 10 weeks.
At the same time, gasoline 97 octane accumulates its seventh consecutive loss and is already accumulating accumulated drop -39 pesos after a large amount of 43.4 pesos that lasted nine weeks.
These rates will apply from Thursday 13th to Wednesday, December 19th.
Prices are in line with ENAP reference values, which only aim to provide relevant information on the fuel market, as opposed to those for which the National Energy Commission has quoted an online fuel pricing information system.

In fact, the company states that it can not be considered as a document in which the Chilean consumer is valued because it is completely free, since the Chilean market is characterized by open, competitive and abolished regulation.