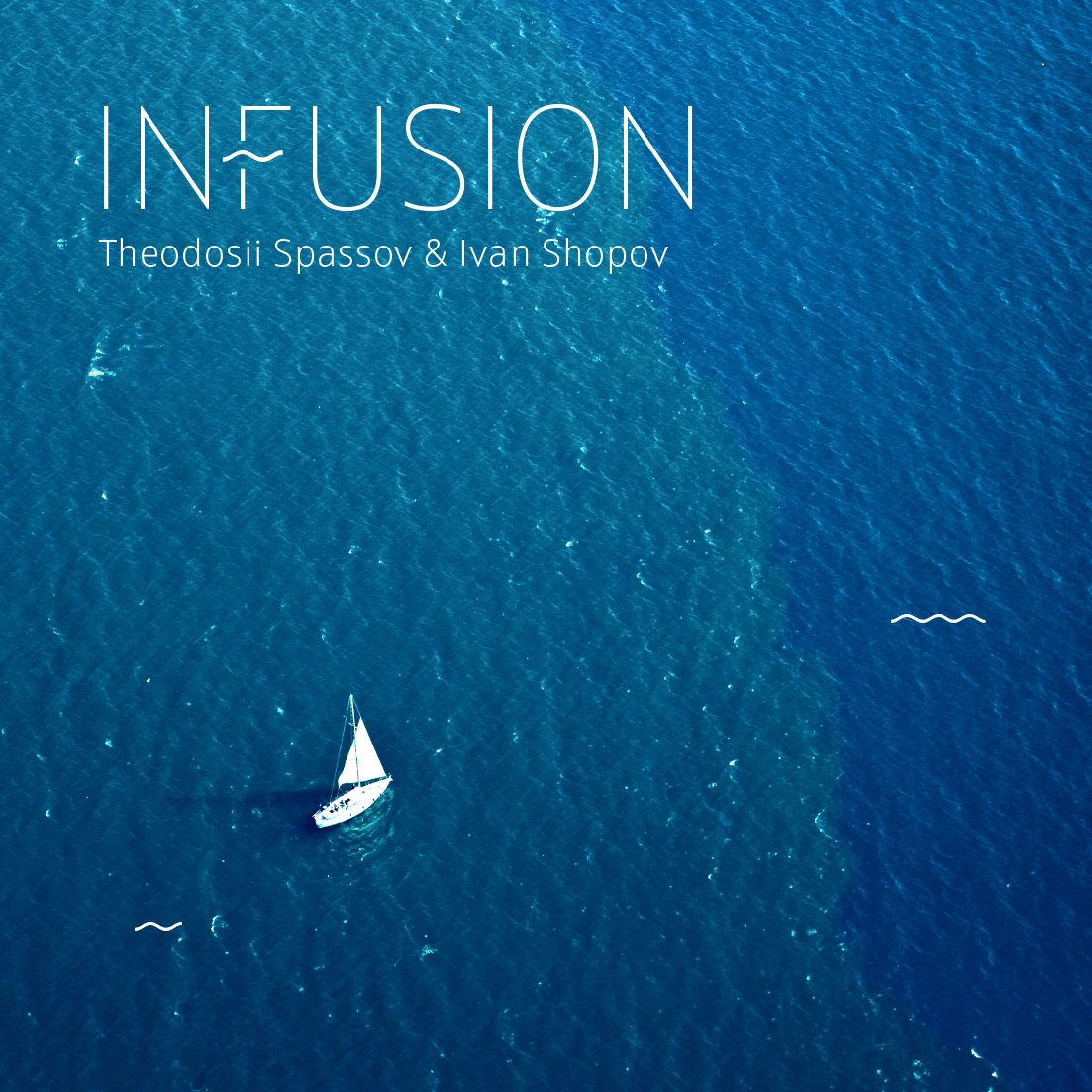 On November 24, "The Space 108" (108 Rakovski Blvd., Sofia), the long-awaited "InFusion" work by Teodosija Spasova and the presentation of the electronic sound master will take place with a concert of musicians. will play all album compositions.
Special guests will include the vocal group Avigeia and pianist Dimitar Bodurov, who also participated in the album's recordings. The visual environment will be Laura Shopova's work.
The album, in which since 2016 the works of Teodosija Spasova (kaval) and Ivan Shopova (programming and guitar) are composed on the same name, there are 10 songs. All of them expect the variety of concerts that two musicians have done in Bulgaria and abroad in the last two years. The minimal jazz, immersed in an electronic atmosphere combined with both elements of folklore executed, developed significantly in the studio version. The most significant novelty is that all artist compositions include guest musicians from several continents, each of which is the institution of ethnocultural and world music world.
His contribution to the creation of a truly cosmopolitan and world cultural diversity album was Eric Truffa from France (Trumpet), Gheh Piotrowski from Poland (saxophone), Mino Sinell from New York (percussion), Ruth Meyer from Norway (vocal), Merlin Canadian stage (impulse) , English Assa Carson (programming). Dimitar Bodurov (piano), Ivan Andreev (drums) and Avigeia (vocals) were featured at the beginning of Bulgaria's work.
InFusion brings together a variety of genres and versatile music traditions. Thanks to the internationally recognized artists' videos, who are not afraid to stop their borders and experiment, the listener can equally plunge into the world of jazz, touch the contemporary electric fusion scene and enjoy multi-gen compositions to highlight it in different realities.
During the concert promotion, on November 24th, guests will be able to buy the album on the Kosmos stand on Corridor 108 at a price of BGN 20. After pre-release, it will be available online at www.shop.ivanshopov.com as well as selected music stores. There is also a special release of Meloman's gramophone record, which will be officially released in early 2019. To fully enjoy the listener, artists produce 180 grams of white vinyl.
Earlier chicken tickets at BGN 20 prices are available at Yako Shop (43 Grafa Ignatieva Street) and at ticketportal.bg, NDK, OMV, On the Dark and bookstores bookstores. During the event, the ticket will cost 30 euros.
InFusion tracklist:
01. Prediction (with the participation of Dimitar Bodurov)
02. Lost whales (with the participation of Dimitar Bodurov)
03. humility (with the participation of Dimitar Bodurov)
04. Cloud Creator (with stars Erica Truffa, Ivan Andreev and Dimitar Bodurov)
05. Father's portrait (main star Asa Carson)
06. Infusion (with the participation of Dimitar Bodurov)
07. I flew forward (with Merlin's ether)
08. Quiet Song / Silent Track (starring Ruth Meyer)
09. Ecstasy Ecstasy / Technical Method (Main My Cinelles)
10. We will stay in touch / we will be absent (together with Ivan Andreev and Abigail)
Source link