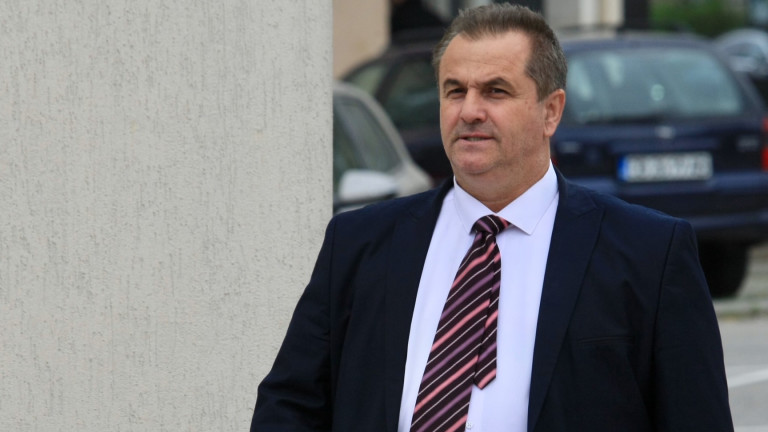 Mayor Panozot Reyzi of Sozopol retired. He announced this decision in the presence of GERB Chairman and Prime Minister Boyko Borissov and Vice-President of GERB and Dimitar Nikolov, member of the Party of the Party of Trade.
Except the mayor Raising also resigned from GERB member. This decision, he argues, with his desire to question whether an investigation against him may be delayed in any way.
Raise emphasized that he wanted to show this personal act again highest moral standard GERB, according to which the party's representatives in the legislative, executive and local authorities leave their posts, even just because of suspected violations of the law.
We remember yesterday Lifting was removed from office Mayor of Sozopol, at the request of the Special Prosecutor's Office, together with Zlatka Musseva, Chief Accountant of the Municipality.
Both are accused embezzlement in particularly large sizes, which is a particularly serious case. According to the State Prosecutor's Office, Reesey and Museva are dropped almost 2 million BGN local government budget if the money is for construction and assembly works.
Panayot Reyzi is a sign for Sozopol, but also for GERB's leadership on the ground. Real has been continuously managing Sozopol since 2007.
She started her political career as Deputy Mayor of Sozopol between 1999 and 2002, and from 2003 to 2007 she was Chairman of the Sozopol Municipal Council, who came to the local parliament from the Stefan Sofianski Party, UDF.
Next his first term as mayor – 2007-2011supported by the Phare Coalition (Free Democratic Union, Social Democratic Party, Party, Radicals and Movement of Our City).
In the next municipal elections In 2011 he was elected to the GERB list. He won the first round with 58.27%, competing with Bih Tihomir Yanakiev with 18.71%.
Reesey's name turned to the media and at the beginning of this year, when mass construction checks began on the southern coast of the Black Sea. Then the signals were submitted for construction on the beaches of the Sozopol region – camping "Gradina" and beach Aleppo. After DNSC verification however they were frozen.