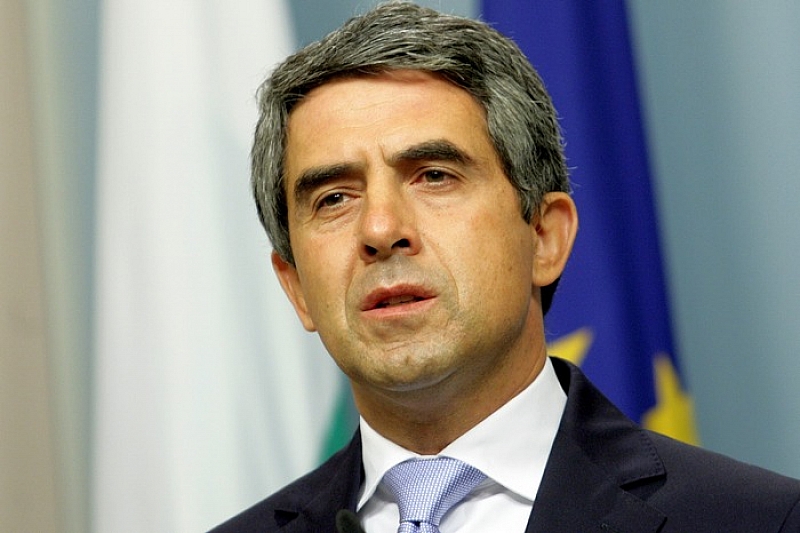 "Citizens have the right not only to be heard, but also their ideas to be sold for democratic national decisions – only in that way we can move forward. Of course, if there is an uprising or if there are illegal protests, those who start them should be held accountable. "
This was announced by the President of Bulgaria in 2012-2017. During the year Rosen Plevneljevs.
He described it as a "strange" appearance in cars with Russian identification numbers "drive a protest against the high fuel price" in Burgas.
"It's very weird because it's almost a monopoly from the Russian company Lukoil in Bulgaria, but in other cities, like Pernik, for example, in Blagoevgrad, the idea came that the television monitor and his screenwriters are in direct and close connection with these protests."
"We have repeatedly passed the protests, there has been a great civil dissatisfaction, but it is important to achieve a democratic and legitimate path so that our democracy will eventually become stronger and the voice of these people will be heard and heard, after all, their ideas are implemented not as chaotic but legal , "said Plevlyjev, who put up a parallel mass protest in 2013.
"Then I probably was one of the main players as the head of state, but then the protests were more massive, and in many other cities with similar – a high fuel price, electricity and energy monopoly … But then, as head of state, I went to protesters on the street, I then invited him to the presidential office, and they came. I organized a debate involving both protesters and non-protesters, trade unions and employers – all who have something to say about the difficult situation in which a country is located in order to be heard everyone's voice. "
"The president played his part as a unifying force, both protesters and non-protesters." Finally, in a democratic way we survived a difficult period – people were relaxed, there were legitimate elections, our democratic state continued, and today my great concern is that the head of state does not do anything, "said Rossen Plevlyev, Bulgarian National Radio.
"With regard to these protests, the head of state is passive and he does not use the opportunities the constitution has given him to help the Bulgarian authorities go through this moment, like me." The head of state plays the role of classical populist and emphasizes not only the populist who fights for popular love, "the former president stressed, and also called on President Rumeni Radev" to take advantage of the constitution he gave him, and if you have to learn it like me, I gave it twice. "
"One head of state does not like being a populist," stressed Rossen Plevlyev, according to which the current leader should begin to emphasize not only the minuses, but also the advantages and disadvantages of "bringing this management to Bulgaria":
"I think President Radev is very strong in a patriotic conversation – many nice sound speeches are very pleasing to me." As an objective man, I'm ready to shake hands and congratulate him on it, "Bulgarian President 2012-2017.