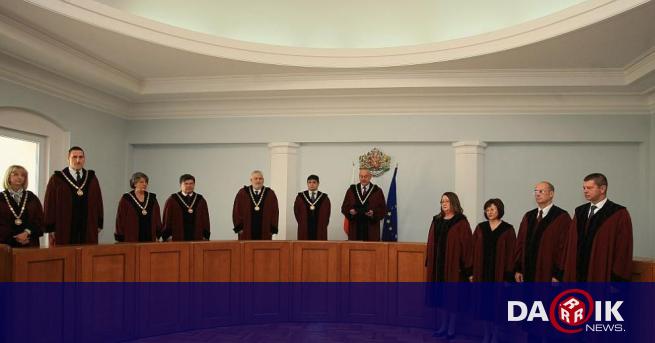 The four new constitutional judges took the oath. The choice of the judiciary is Pavlina Panova and Nadezhda Djelepova, the quotas of the National Assembly are the Vice-President of the Former Supreme Court of Cassation Krassimir Vlahov, and Professor Atan Semov, professor of European law, is the president's choice.
According to the Supreme Law, the Constitutional Court has 12 judges, one third of whom are elected to the National Assembly, one third is appointed by the President and one third is elected to the General Assembly of the Supreme Court of Cassation and the Supreme Administrative Court. The judges in the Constitutional Court are lawyers with high professional and moral assets, at least 15 years of experience in court. The mandate of the Constitutional Court judges is 9 years. They can not be re-elected in this post. The composition of the Constitutional Court is updated within three years of each quota in accordance with the procedure specified by law. The Constitution of the Republic of Bulgaria states that members of the Constitutional Court have the parliamentary immunity.
Krassimir Vlahov is a constitutional judge, former deputy chairman of the Supreme Court of Cassation. He was born in Pleven and graduated from the St. Kliment Ohridski University in Sofia. Vlahov has more than 20 judges a year. His professional career began in 1996 as the newest judge and in October 1997 he was tried at the Sofia Regional Court, where he later became his deputy chairman. In 2004, he was sent to the Supreme Court of Cassation, and in 2008 he was elected Chairman of the Sofia District Court. In 2012, Krassimir Vlahov was appointed Vice-President of the Supreme Court of Cassation.
Source link