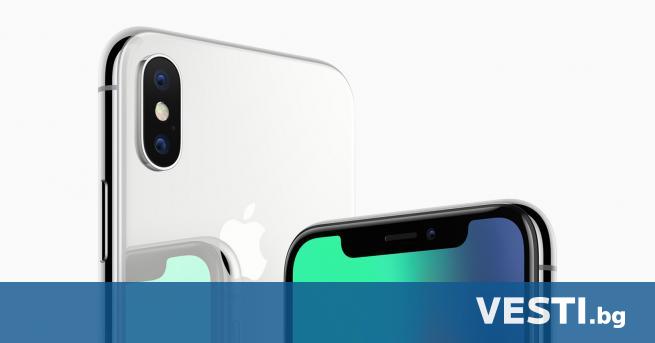 Apple's problems with selling iPhone have been more serious than expected. The company has reported unsatisfactory results in the last quarter, which is traditionally the most active on Christmas holidays. However, iPhone sales have fallen by 15%.
Apple wants to remember with its health services
Climate disasters will increase the demand for iPhone
It was significantly below the expectations of analysts and investors. As a cover, Apple also lowered its forecasts for the next quarter, expecting iPhone sales to drop by 10%.
Apple collapses, blaming China
As only Apple failed one of the most successful years
Apple gives a number of reasons for what is happening. First, the company refers to the strong dollar, which increases the price of iPhone in new markets and gives up the users. In addition, operators are offering less and less subsidies for new phones, which means that consumers pay more. Third, Apple's own program for replacing old batteries with new ones that motivates people to keep their phone longer. The company predicts that these factors will continue in the coming months.
iPhone loses momentum, ending at the end of the Apple era
Apple also followed its decision not to give concrete results on the iPhone sold. According to analyst Bernstein, 66.6 million phones were sold in the last quarter. It is also 15% lower because phone sales have declined, just below $ 52 billion, CNET notes.
As only Apple failed one of the most successful years
Apple's total revenue for the quarter is $ 84.3 billion, which is just over 4% over the previous year. This was good news for the investors, as the overall fall was expected to be higher. The fall is due to the good performance of the company's digital services. They reached a record high of $ 10.9 billion, the highest in history.
Apple reduces iPhone production due to low interest
This shows that at least Apple has now found a winning formula for its digital services. The company has a total of 360 million subscribers to various revenue-generating services. And the decline in the iPhone suggests that Apple is increasingly demanding alternative sources of income.
However, iPhone is the major revenue share, and iPhone has already reached its peak. On the one hand, this is expected, and the trend has been visible for several months. You cannot claim a product or service to be constantly growing. Investors seem to have retreated from the fact that this reality has ended with the most powerful iPhone.
Over the last two years, the price of iPhone has steadily increased, and technological innovations have not been as impressive as the previous models that do a lot of good work for consumers. So they have fewer and fewer arguments to change their phone every year, but there are more and more reasons to keep it longer.
This is a problem for all Apple hardware products and other companies. Therefore, they are increasingly focusing on digital services and the subscriptions they hope to balance their revenue.
Apple Watch is the first device with built-in ECG
Apple unveils iPhone with three new models
This is not a problem for some companies. For example, Microsoft, Google and Amazon see hardware as an additional source and advertising tool for their major fans. However, Apple, which has been relying on devices for decades, can move to a service company later. It still has huge financial reserves, so it is not far from serious stability problems, but if it wants to secure its future, it needs to start swiftly.
Follow us anywhere and anytime with the Vesti.bg mobile application. It can be downloaded from Google Play and AppStore.
For more interesting news, follow our Instagram page.