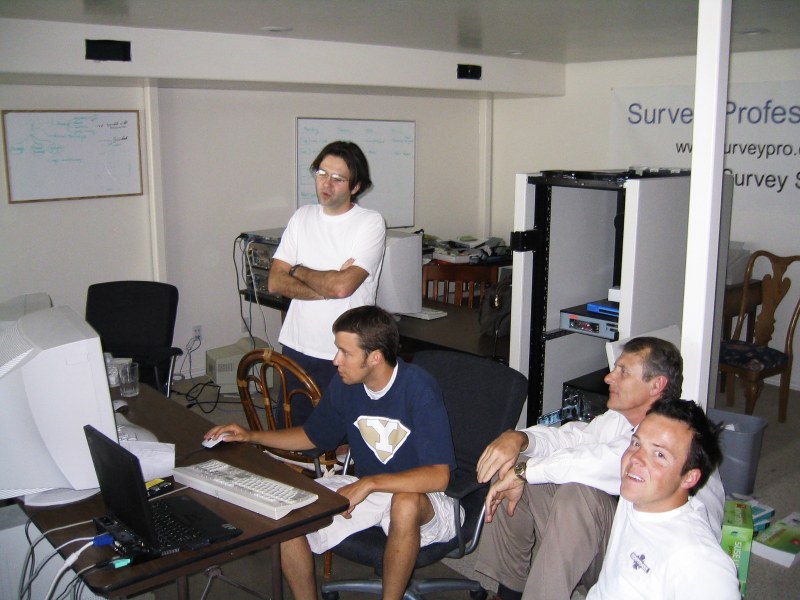 Brothers Ryan and Jared Smith are the latest billionaire in the technology sector. Bloomberg reports that they are planning to sell their company Qualtrics International, Utah, to the European software giant SAP for $ 8 billion.
40-year-old Ryan Smith is executive director of a company founded in 2002, who, unlike most newly created companies, has refused to accept foreign investors over a decade. In 2012, she receives private funding from Accel and Sequoia Capital.
Qualtrics offers online marketing research software used by global giants such as Microsoft and General Electric. Over the last seven years, its revenues have grown more than seven times.
They are expected to reach $ 400 million in 2018 and will continue to grow at an average of 40% in the years to come.
The Smith Brothers Society is a true phenomenon in the Utah corporate show. Ryan founded the company in 2002 with her father Scott Smith, who is marketing professor at Brigham Young University. Initially, the idea was to use software from colleagues in academic circles.
Later the business grew and Qualtrics also won its first corporate customers. A little later, and older brother Jared joins the team, leaving Google the position of product manager. In 2012, Ryan Smith refused to offer the company $ 500 million.
Qualtrics also develops an active charity business. She sponsors the NBA Utah Jazz team. However, instead of the Qualtrics logo, team players use the 5 Charity logo in the Fighting Cancer campaign.
One of the reasons Smith is interested in this problem is that Scott Smith's father survived just after the fight against the disease.
Prior to the deal, Smith's plans for SAP plans included NASDAQ stock exchanges, which would raise about $ 500 million. The German software giant nevertheless offers a price that is approximately 75% higher than the expected capitalization of Qualtrics.
This is also the biggest gain in SAP history, after Concur Technologies bought $ 7.2 billion in 2014.
Both brothers will continue to lead the business as part of the SAP Group. The company's headquarters will also stay in the city of Yuva, Providence.
Ryan Smith is known to talk about his country's potential and its development potential.
"We need more people to live here and we have all the necessary conditions to make feeling an important technology hub," he says.