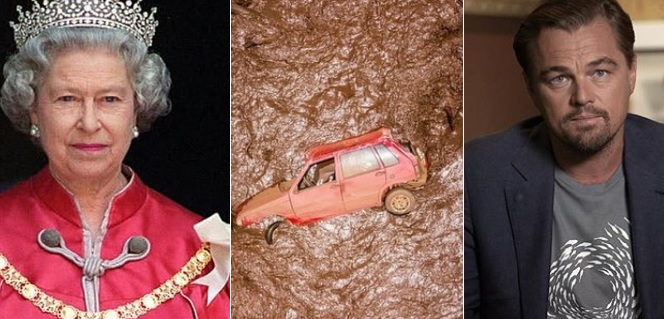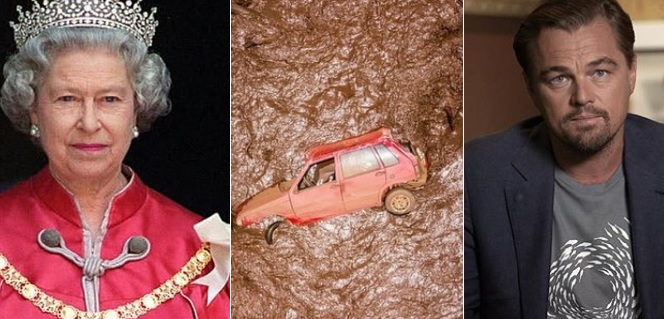 Throughout the world, the two heavy names in the last few hours have affected the Vale dam breakage in the Brumadinho, Belo Horizonte metropolitan area. The first is the Hollywood star Leonardo Di Caprio, the cause of the environment and the support of several NGOs around the world. The second is none other than Queen Elizabeth II.
Actor Leonardo Di Caprio shared Greenpeace's post Instagram on Wednesday (30) for a tragedy. In his signature, he said that "governments" and "corporations" should stop "making a profit over human and natural life."
"Last Friday, a small Brazilian city collapsed a mining dam, releasing almost 13 million cubic meters of toxic mud and leaving behind a path of death and sadness," the statement said. "It's just three years after the country's biggest environmental disaster when it broke another dam. It's enough," he continued. See below!
Queen Elizabeth II signs an extract from a letter addressed to President Jair Bolsonaro (PSL) via Twitter, where she speaks of a disaster at Brumadinho. The same text was published on the official website of the British Royal Family on Wednesday (30).
The queen quoted Prince Philip in the commentary and said both were "upset to learn about the damage and loss of life caused by Brumadinho's dammed dams." And he added: "Our thoughts and prayers are with all those who have lost beloved people and those whose homes and livelihoods are affected."
The Queen has sent such a message to the President of the Federative Republic of Brazil.
Read the full report here: https://t.co/GWkI07Kr29

– Royal Family (@RoyalFamily) January 31, 2019
"Our thoughts and prayers are with all those who have lost loved ones and those whose homes and livelihoods have been affected. Elizabeth R."

– Royal Family (@RoyalFamily) January 31, 2019