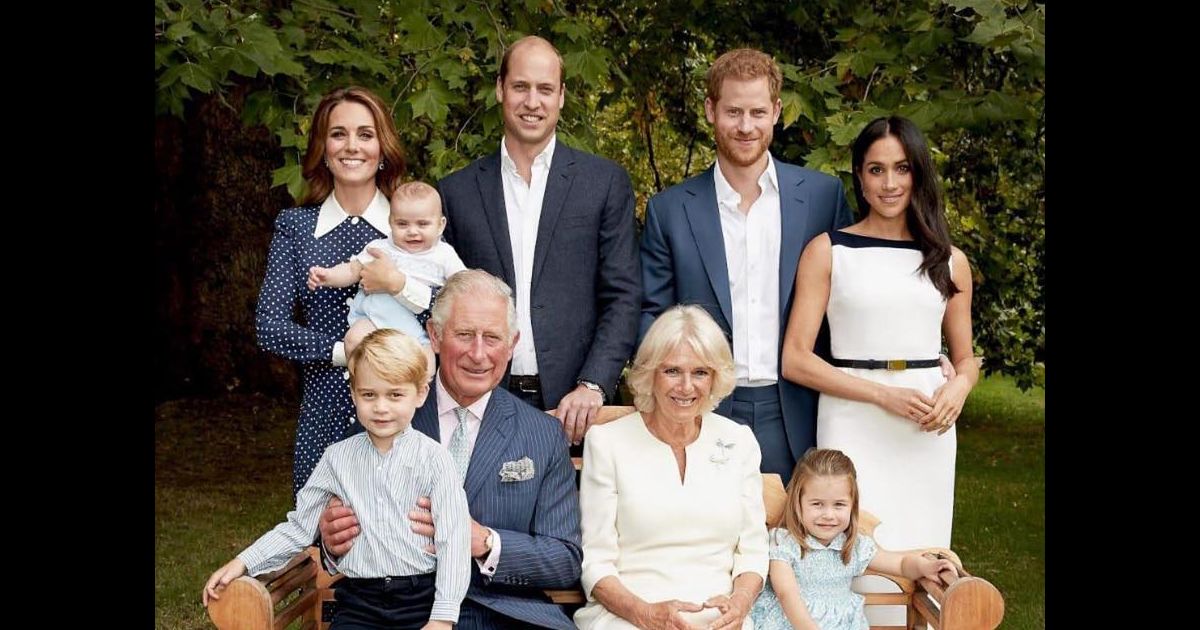 Prince Louis has grown! The youngest Kate Middleton and Prince William's son appeared in new photos of the royal family, which were released on Tuesday (13) in the Kensington Palace on official networks, taking into account the celebration of the 70th birthday of Prince Charles's grandfather's grandfather. A six-month-old baby, baptized in July this year, appeared on the womb of Cambridge's Duchess, who came alongside her husband, Prince William. Louis's older brothers, George and Charlotte, sat down with their grandfather Charles and Camilla Parkers. Prince Harry and Megan Markle, who were pregnant with her first heir, were also clicks.
"Informal and relaxed" is determined by the photographer
Chris Jackson spoke about the mood behind the scenes in his Instagram censor and congratulated the son of Queen Elizabeth II. "I have traveled around the world, photographing Welsh princes for the past 15 years, from the Dubbing festival in Nigeria to the Galapagos, Pakistan, Japan, and many other commitments, and covering real events. I was delighted to have been invited to make these official portraits to the prince who surrounded by his family to celebrate the important turning point of his 70th birthday. It was especially special to capture an informal and relaxing family portrait on a fun afternoon at Clarence House Gardens! He wrote.
William would like his father to spend more time with his children: "It would be nice"
Careful about his personal life, William was one of the guests on the BBC TV documentary about his father's birthday, and in his testimony he said he would have Charles live more with his grandchildren. "I would like him to spend more time with his children so much time with him so nice, and he wanted him, as you know, play with his grandchildren, closing the clock as much as possible," explained Brita, who recently found that the senior takes ballet lessons.
(About Marilly Gomes)