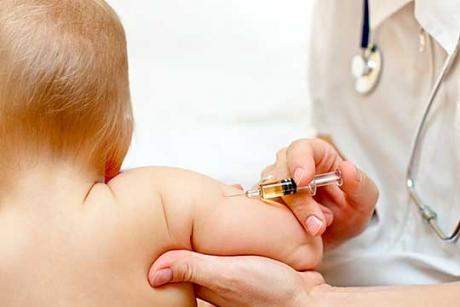 On Monday, November 12th, there is the World Day Against Pneumonia. The disease is a serious respiratory infection characterized by cough, fever and secretion. This is one of the main reasons for hospitalization in Brazil and in the world, and about 1.2 million children die every year. The most effective way to prevent disease is by vaccination.
The coverage of the vaccine for the prevention of Streptococcus pneumoniae or pneumococcal pneumonia is currently lower than the recommended level in the country, although the vaccine is available in healthcare facilities for children under five years of age. Data from the Datasus Department of Information, updated in August 2018, indicates that the coverage of the initial regime was 86% in 2017 and only 74% in the booster. Compared to 2016, the country dropped by 10 percentage points, when the coverage was 95% for the first dose and 84.10% for the amplifier.
By 2016, lung infection was the leading cause of infant mortality worldwide due to infectious diseases. This information was observed in children under the age of 5 years.
Causes and transmission
Pneumonia is caused by various infectious agents, including viruses, bacteria and fungi, and can be transmitted in some ways. Viruses and bacteria located in the child's nose or throat can infect the lungs if they are inhaled. In addition, viruses and bacteria can also spread through coughing or sneezes, and even through the blood, especially during and after birth.
Symptoms
The main symptoms of acute pneumonia are persistent coughing, fever, faint breathing problems, nutritional disorder, apathy, prostatitis, and increased respiratory rate. Children who have these symptoms should immediately receive medical attention in order to receive appropriate treatment.
Pneumococcal disease
Streptococcus pneumoniae (pneumococcus) is the leading cause of pneumonia and invasive disease in children from five years of age since the vaccine can prevent diseases.
Pneumococcus is caused by diseases that affect the respiratory system, the bloodstream and the brain. They are divided into two types: invasive pneumococcal disease (IPD) – meningitis, sepsis and some types of pneumonia, as well as non-invasive diseases that are considered less severe, including other types of pneumonia and inflammation of the middle ear.
Prevention
Vaccination is the most effective way of preventing pneumococcal disease and thus eliminating the widespread cause of pneumonia in children. The National Vaccination Program (PII) vaccination plan recommends administration of a two-dose 10-valent (conjugated) pneumococcal vaccine ideally for 2 months and 4 months and 12 months after booster vaccination.
A 10-valent (conjugated) pneumococcal vaccine is available free of charge in health clinics for children under five years of age. In addition to vaccination, other ways to prevent childhood diseases are: to regularly wash your hands to ensure a healthy diet without adding bottles, mugs and utensils, and drinking drinking water.