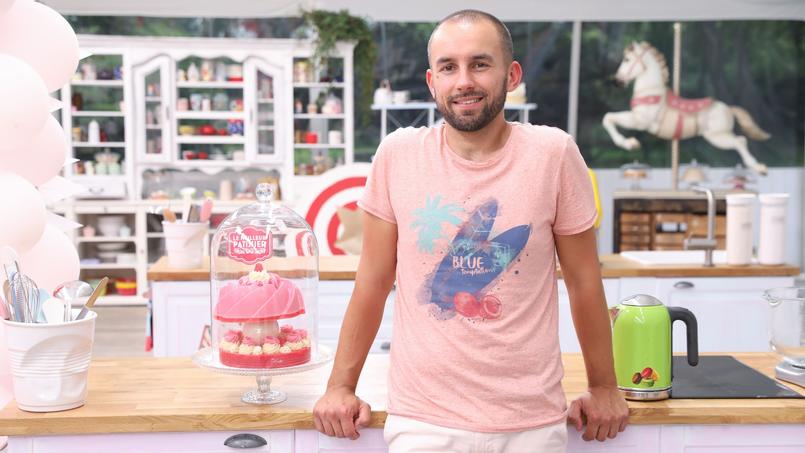 INTERVIEW – After ten weeks of competition, the seventh season of the M6 ​​race ended with the victory of physics and chemistry professor, who has achieved an outstanding career. He returns to his adventure and his projects.
TV MAGAZINE. – How did you react to the statement of your victory?
Ludovic – It's weird, but when Julia gave her name, I just do not think so. I was a strange surprise. I had ten seconds to understand that I had won. At that time, I thought that "wow, I won, I went to the end." It was a huge pleasure for me to have had the opportunity to share with other candidates and relatives who were present and did not know everything about the difficulties of the competition.
You mentioned your desire to devote yourself to dough products, does this victory confirm this choice?
Undoubtedly! I have been baking for more than seven years, and I'm self-taught, so it's still a culmination of long work. By participating Best Dough ChefI had a personal challenge: get out of my cooking and recipes. During this adventure, I realized that I had a lot of resources in the technique, but also in creativity. Before the race, I was not very convinced about this last point. It calmed me about my ability to dessert again. This is convincing if the Christian views of Mercotte and Cyril Lignac or the waiter's chefs. It allowed me to see that I was able to move to the next level and rejoice at the idea that I could do my job.
Have you watched the show before participating?
Yes, and I project myself every time. When Mercotte announced the event, I attracted the seat and increased pressure! So I decided to register. I wanted to know how I was going to react when my cake collapsed under the jury's eyes (laughing).
How did you end up
Strange, I was not too stressed. With Valerian and Charles we felt Zen as we went to the end of the show. The end result was not important to me because I showed what I could do. In all three events, I managed to get what I wanted. Pierre Herme also came to me. We often taste great cook cheeses, but the opposite is much less common! Pierre Hermi is going to taste my cake, I do not have to worry! I managed to overcome everything.
Pierre Herme said that your cake was endlessly good, how did you live it?
I hurt myself, I did not expect it, and his reaction impressed me. While I'm thinking about it, I still have chills. When Pierre Herme said that I thought of my cake: "I won." The main thanks was my victory, regardless of the discussion. It was amazing and extremely moving.
You are a physics and chemistry professor, how did your students and colleagues respond to your membership?
The information was saved until it was broadcast. My colleagues were happy, but not too surprised, because they often produced rather complicated cakes. They supported me a lot. The students were amazed. There is always a myth about a chemistry teacher who lives in the middle of a test tube. If I could give them a message that while he can do a lot at the same time, I will win everything.
What is the relationship between chemistry and pastries?
It's completely the same! Confectionery and cooking are no more, no less, physical chemistry experiments. This helped me a lot in the competition. First of all, organize yourself, because in our work we do not care about anything, we have to foresee. As a teacher, I also used Plan B, which allowed me to step down.
What was the mood between you?
She was great. It's mature between us all at once. We had a lot of laughter during the tasting and especially Mercotte during the test, but also during the tests. There was a lot of help among us. Whenever the candidate abandoned the competition, it was a real smash. the next day we felt that there was a tent lacking, energy loss. We have made almost brothers' bonds. We've always been in contact and enjoying seeing each other again.
What are your projects? Will you spend the CAP?
I lost registration this year for a few days … Professionally, I became available and I take the time to think about all the projects I have available to me. Since I love pastry and my work as a teacher, I think why not keep workshops that bind both. I also have a blog that works well, which is also a way of transmitting. I also set up a Youtube channel. I give myself this year to see who can work if I like it and if I keep on my way or return to work as a professor of physics chemistry.
Follow all the news on Facebook and Instagram TV Magazine.