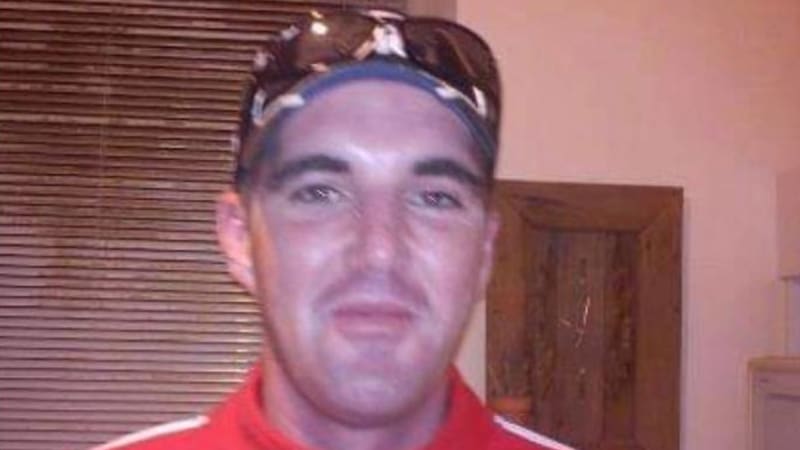 "She was so scared, she was really defeated. She was bumped everywhere," Bell said.
"She said that I have one bag of clothing, it's just down when someone goes with me?"
Bell said that she and Smith were in contact with a man at the door of a man who had armored a weapon that was described as a pole with a large knife.
"He first escaped through the door. If she were closer to her foot, she would have gone through her forehead. At that moment I said she would go to Glen, go," Bell said.
Instead, there was an outbreak of an oral confrontation during which Mr Smith was impressed by another man using a butcher knife.
Seconds later, Bell said that a man with homemade weapons stabbed Mr. Smith's chest.
"I got him on the way and he collapsed. I rocked their hands and told me to just breathe, just breathe. He opened his eyes and said," I love you ", Bells said.
"Then he took a breath, it was a noise I would never forget, and that was it."
Frank Newman was one of the first to be on stage.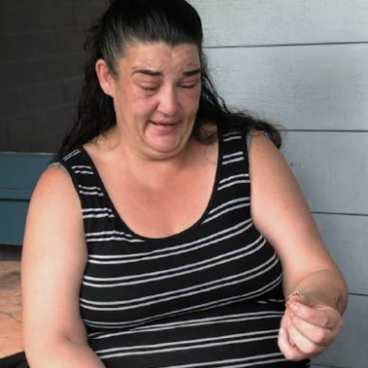 "We placed him on the side of the recovery position. Then we noticed that there was blood everywhere so I could put him on the back. I found his wound hurt in his hand and I found one next to his heart," he said.
"We made compression until the ambulance took over."
Paramedics rushed to Smith at John Hunter Hospital, where he was pronounced dead.
The new engagement ring feeding, Mrs Bell said, "Glen just tried to help, he wouldn't hurt to fly. Later I want us to have gone inside and closed the door."
The detectives of Lake Macquarie and the murder group of the National Crime Command formed a strike force at Larkview to clarify the circumstances associated with Smith's death.
The man at the age of 50 was arrested and helped the police to investigate. He didn't have to pay.
Monday evening, a 32-year-old man was arrested at McDonald's restaurant in Belmont. He was taken to the Belmont Police Station where he was charged with murder.
He was refused fear and will appear in the Newcastle Regional Court on Tuesday.
Newcastle Herald
Source link