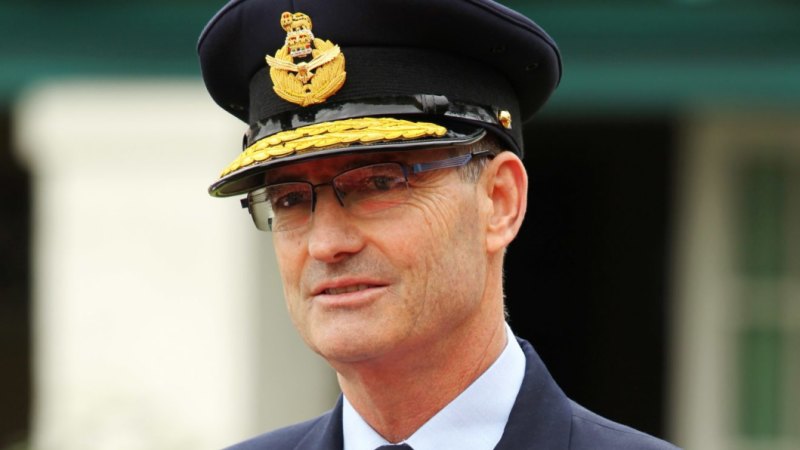 The ADF claims that it was first warned of claims in January 2018 through a US-led coalition. This led to an investigation both in Australia and in an international coalition that found the allegations "credible".
Air Marshal Huffeld stressed that strikes had been made under rigorous rules of engagement by Australia, adding that it was impossible to say exactly who was responsible, because there were also international, Iraqi and Islamic forces nearby.
Loading
"We don't know how these people were killed," said Airs Marshall Hupfeld.
Airwars suggests that 34 people were killed and another 16 injured, but this information is "challenged". The ADF says that between 6 and 18 civilians were killed on the basis of population density estimates.
"Any loss of civil life is very unfortunate," Airs Marshall Huffeld told reporters on Thursday in Canberra.
"Responsibility for deadly action during the war is a heavy burden."
Air Marshal Hupfeld added air strikes in an "intense and difficult war zone".
"The event in Mosul was the most serious air campaign we saw in our generation."
Since 2014, the International Coalition in Iraq and Syria has organized 32,397 strikes and is estimated to have resulted in the unintentional killing of some 1190 civilians.
"We continue to use a careful and deliberate targeting and strike process to minimize the impact of our actions on civilians and infrastructure," the international coalition said in its latest civilian emergency report published on Friday morning.
Loading
"This process involves a thorough review of each target package and a pre-strike and other review after this strike."
Australia made 2750 bombings in Iraq and Syria between 2014 and 2017 in the coalition.
This is not the first time that Australian air wings have been linked to the death of civilians. At the beginning of 2018, the ADF acknowledged that it was probably responsible for the death of two adults and two children in Mosul in 2017.
Air Marshal Hupfeld's comments were scheduled to coincide with a regular update of the international coalition on civilian casualties in Iraq and Syria. The Chief of Defense said it was possible to investigate other Australian strikes.
Judith Ireland is a special writer, weekend, Sydney morning herald and the era of the House of Parliament
Source link