Monday, November 12, 2018 18:19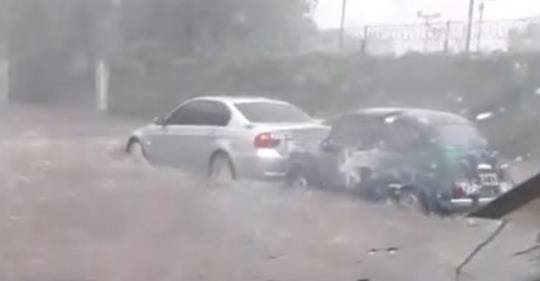 The classic Fitito's ability to rescue a German car that was left in the middle of a storm in the federal capital.

The sequence is very funny. The historic Fiat 600 fights with water. While other cars with more "plaque" slip past the storm that shook the federal capital, it seems that Fitito is not worried. But not only that.
Video in series who were in common with the TN site You can see how Fiat pushes and releases BMW, which stuck in the water at the University's high-rise city.
The first video is being shot from a taxi across these two cars. A taxi driver who is nervous about an image can not believe what he sees.
In the second video Fight Manager is proud of the accomplished mission. "We came out eh," he tells when the same driver comes to congratulate him.
Saga closes Fiat driver's movie. "The child is about to take out the ship," he says. When he rises, he shows how the water works with other cars.
Source: https://www.clarin.com/autos/video-fiat-600-empujo-lijoso-bmw-saco-agua_0_nJ3Dtv8IS.html?fbclid=IwAR2Oum1vtAjxqWRY877BWi6eIbhRYJWjjjzopsaUr4WCH0jbGGhhHVj-n6w
---
---
->
---
---
<! –
->