Wednesday, 12 December 2018 13:37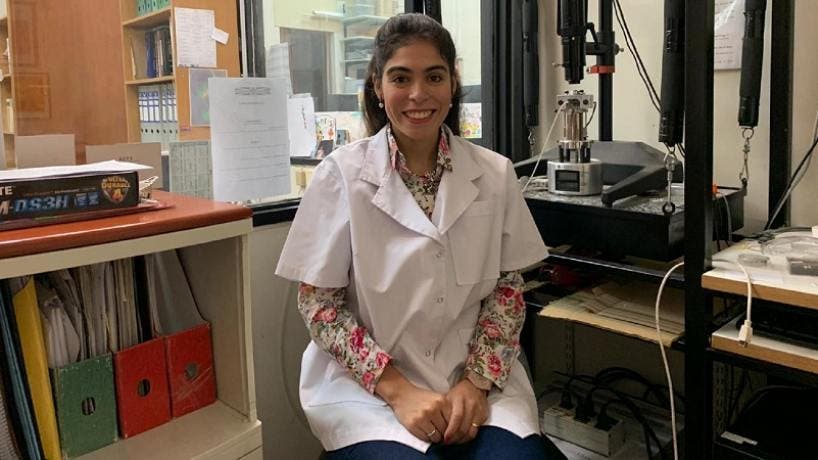 Florencia González Lizárraga competed against 350 rural works presented from different parts of the country. The second mention was about another Tucuman Lucian Medina.
The Argentine Biophysics Society (SAB) was granted Jorge Ponce Hornos Prize for tucumana Florencia González Lizárraga, who competed against 350 rural works from different parts of the country. The second mention was about another Tucuman Lucian Medina.

In the Gonzalez Lizarraga study, "COL-3 inhibits the pathological ablation of alpha-synuclein and modulates the maturation of amyloid fibers: the potential compound can be used as a neuroprotective"; the threefold relationship between the National University of Tucumán, CONICET and the Ministry of Health of Tucumán Rosana Chehín was conducted at the Institute for Applied Molecular and Cell Medicine (IMMCA).
In line with the work of the Secretariat for Science, Art and Technological Innovation, also in cooperation with Lia Pietrasanta, the University of Buenos Aires's Advanced Microscopy Center (CMA).
Gonzalez Lizarraga noted that COL-3 is a substance derived from tetracyclines that has been chemically modified so that its antibiotic activity is reduced. The advantage is that, since it is not an antibiotic, it can be used for long-term treatment, such as neurodegenerative diseases, thus avoiding bacterial resistance.
The new researcher said that COL-3 is better than doxycycline, given its neuroprotective effect. These antibiotics have been studied in recent years by Tucuman researchers for its neuroprotective effects. "We found that it has anti-inflammatory, anti-inflammatory properties that produce Alpha-synuclein-free toxin species and benefits compared to doxycycline, is that it is able to disarm the added fiber and is toxic in Parkinson's disease," he said.
On the other hand, SAB awarded the second Ponce Hornos Award to tucumana Luciana Medina. It was in his favor a study of the interactions of doxycycline in Tau's protein to produce less toxic species in Alzheimer's disease. This protein aggregation is considered to be the leading cause of neuron death for this disease.
The conference was attended by three other Tukumani researchers: Benjamin Sisiass, Natalia Riosa Colombo and Fernando Dupuy. Membership was registered to integrate the SAB's Board of Directors through the elected member of César Ávila.
Source: http:
---
---
->
---
---
<! –
->