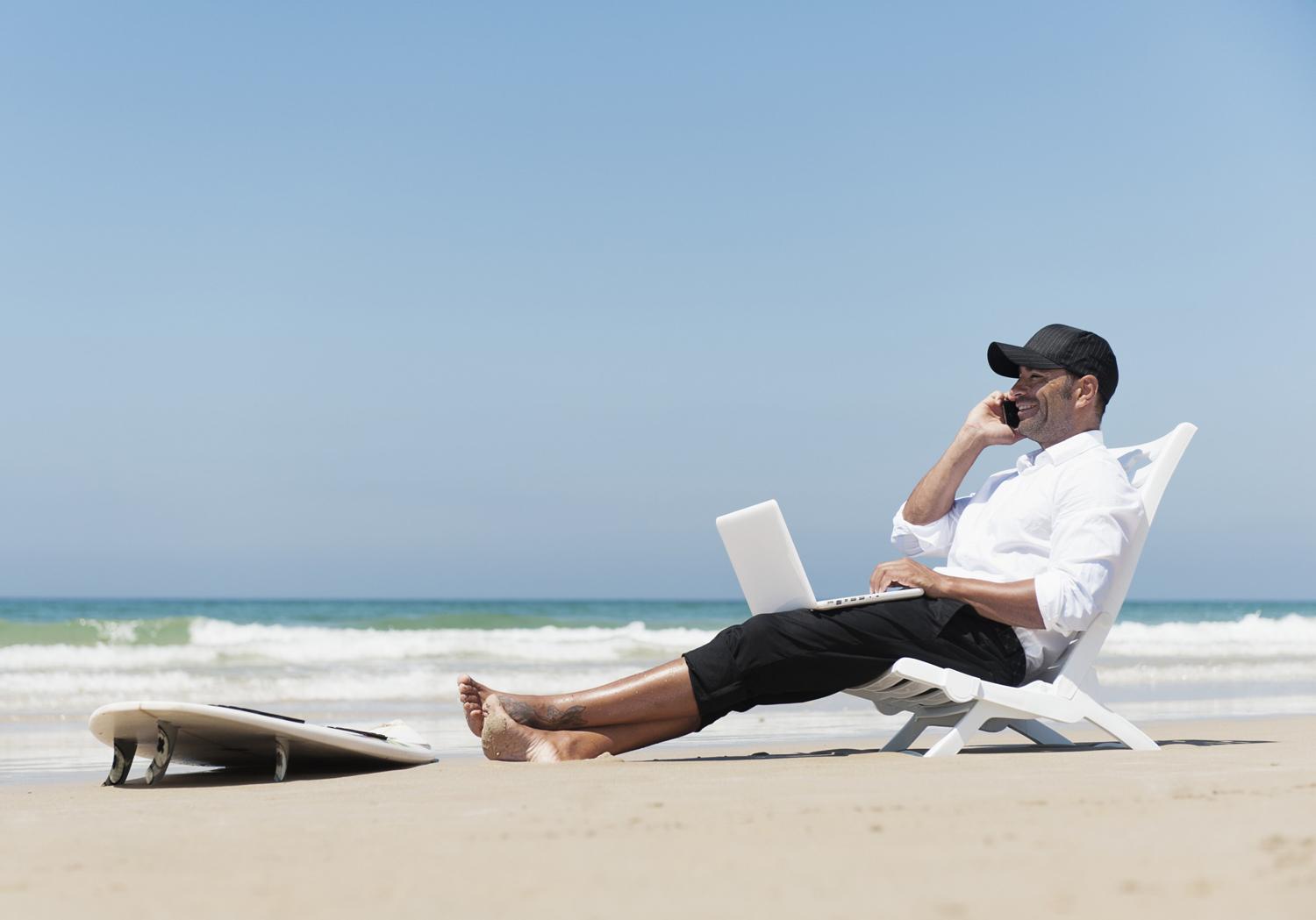 It's a long-awaited take-off. Climb up the top of the chart of your organization. More benefits, better salary, maybe more vacation … but also more duty and great difficulty getting rid of work issues even at rest. Imagine yourself at the Caribbean beach all inclusive, everything is perfect … but is unable to remove the phone and check the emails from time to time. As crazy as it sounds, it's a much more common scenario than you might think.
A survey of key business leaders from various fields showed that only three out of 10 people in these positions are unable to break away during their holidays. The study was conducted by Adecco Argentina, a company-wide consultancy on human resources, work in summer and holidays.
Rest days
In addition to these open data, the company further explored managers' views on their holidays. Nearly eight out of ten said they had agreed with the number of days they had to go. In addition, if necessary, 73% of them may take more days than they are entitled to by law.
However, when asked if there is enough time for vacation and energy recovery, the answers were as follows: 53% of managers admit that they do, but 47% say they are not enough.
Can you relax and get away from work? Only three out of ten managers said they were achieving this goal. 35% save the phone and mail to anyone, and 32% are only available in emergency situations.
In the previous question, when you ask whether they answer calls and emails during your break, they only answered positively at 13%. 87% replied that they were just answering the phone for the most urgent cases requiring their opinion or decision.
Only 24% of the management's position is that their absence affects the functionality of the company, as it is the only person who can cover certain functions. Conversely, 76% is not considered necessary as it leaves your team's staff to cover all your needs.
80% of managers said they were not following their employees on weekends. In consultation with them, if they plan their day of rest in advance to leave everything in their absence, 51% say "yes", but it depends on the year. Another 32% replied that they planned to have the holidays always at the same time and thus prefer the organization. Only 16% use options such as cheap flights, packages and promotions.
Working in the summer: Does the load increase or decrease? 59% of drivers admit that workload is decreasing during the leave months. However, there is no change of 30% compared to the rest of the year, and 10% say that on the contrary it increases work on those dates.
Source link