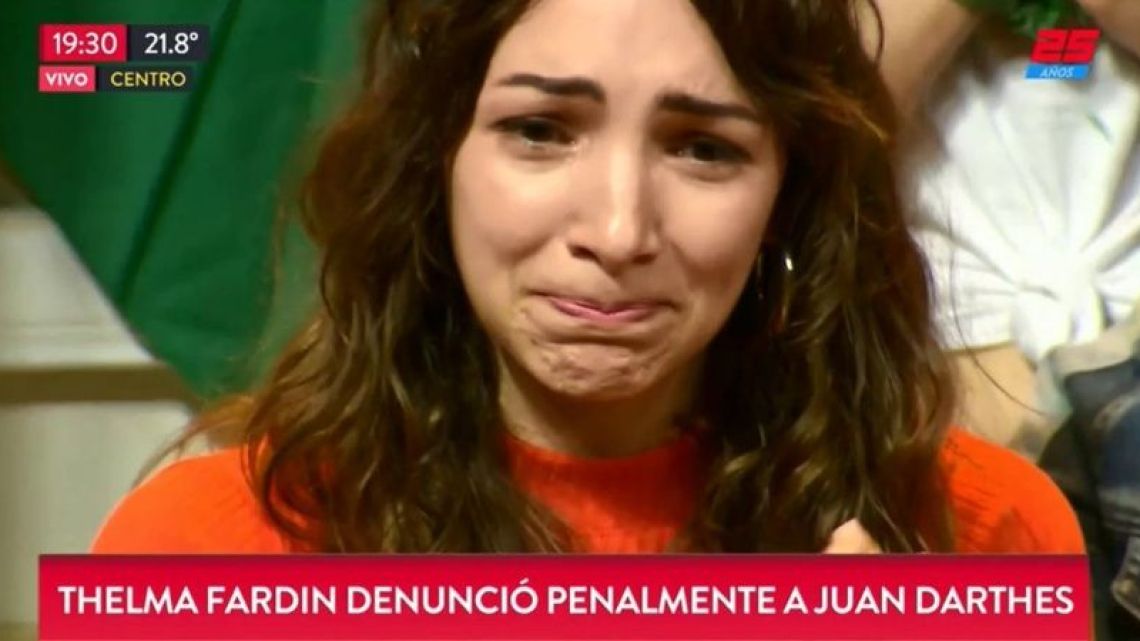 Carla Lescano, Half-sister Thelma Fardín, it had a powerful impact when it assured the actress was lying about denunciation Juan Darthés.
In dialogue with the magazine Ohlala!, Thelma He spoke in detail about the conversation with which he was Carla days before the complaint was made public and criminal: "My sister was one of the first people I consulted before I complained because I knew they would be investigating there." I support you, "he replied. has been with my personal story. I can't get there. "
Remember this Carla, He showed himself to his sister and was shot cruelly: "She (for Thelma) have very big psychiatric problems. It is clear that this is not true. I do not know if there is any real situation Thelma and Juan Darthés. Yes, he left me without arguments when he went to say they were in the same room. But I'm sure it is Darthés He didn't force him. "
At some point, the actress replied, "My sister's statements hurt me, it's hard, hurts, especially because she's another victim." Anyone who hears her story realizes she is a victim. they used to delegitimize something, "he said. Thelma in an interview with Andy Kusnetzoff in your radio program Street Dogs, on the radio Metro.