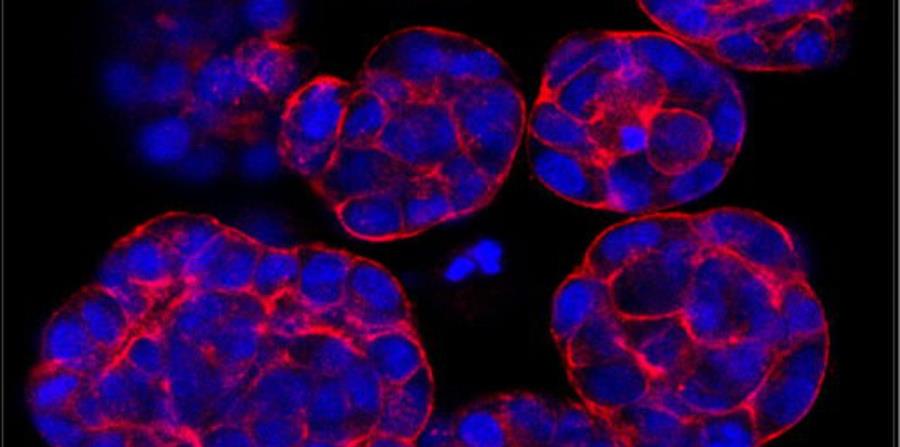 Cancer is one of the biggest causes of death in the world. According to World Health Organization (WHO) data, 1 out of 5 men are currently affected, and 1 in 6 women and 9.6 million people worldwide died of illness in 2018.
There are a number of treatments that try to eradicate cancer, but so far there is no one who definitely ends up with this condition.
It was recently reported that a group of Israeli scientists from a pharmaceutical laboratory Accelerated evolution biotechnology (AEBi) could change the perspective we have on cancer because, as they said, they are very close to identifying this more effective treatment than the current one to detect the disease.
"We believe we will offer complete cancer treatment during the year," he said. Dan AridorAEBi President.
"It will be effective from day one, it will last for a few weeks and will have minimal or no side effects, much lower cost than most other treatments on the market," he added.
According to The Jerusalem Post, this treatment, known as "MuTaTo" (multi-purpose toxin), is an antibiotic product of a combination of toxins that specifically attacks cancer cells and prevents the disease from reappearing. .
In turn Ilan MoradThe research manager told the Israeli channel that experts would be responsible for analyzing each patient's cancer in order to be able to provide an antibiotic specifically designed to treat their illnesses.
That is, although general treatment is intended, cancer treatment through "MuTaTo" will be developed specifically for each person by analyzing each biopsy sample.
Morad compared the MuTaTo concept with a triple drug that helped change AIDS from an automatic death penalty to a chronic disease.
But unlike HIV and AIDS, where patients need to take medicine forever, with MuTaTo, the cells will be killed, so treatment can only be stopped for a few weeks.
As expected this statement has created all kinds of reactions and there are those who accept these statements with skepticism, stating that the study is limited and has no scientific publication to support it.
The @Jerusalem_Post Reports Researchers believe they have found a cure for cancer that will be fast and cheap. #Cancer Patients and families will undoubtedly have expectations. Unfortunately, experience shows caution ahead of https://t.co/K0syZZncWf

– Len Lichtenfeld (@DrLen) January 29, 2019
One of them is Len LichtenfeldDirector of the American Cancer Society, who says it is too early to conclude that the medicine will work well for people because it has only been experienced by mice so far.
"Unfortunately, we must be aware that it is far from effective treatment for people with cancer and much less cure," he wrote in his personal blog.