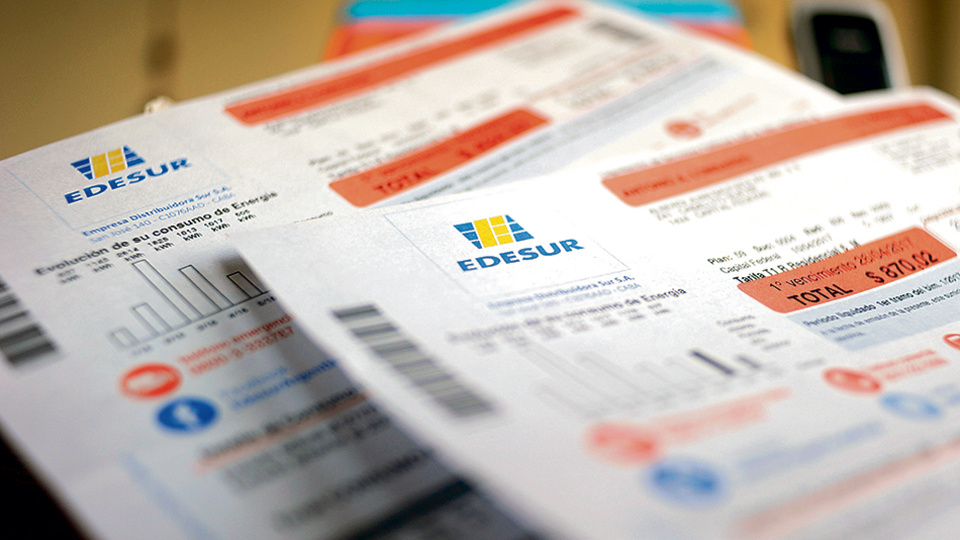 Metropolitan Edenor and Edesur will be liable for a fine of 460 million pesos for service failures. According to ENRE's national energy regulators, nearly 360,000 users have been affected by repeated or prolonged cuts over the last half-year. In the case of Edenor, the fine amounted to 170 million pesos, while Edesur was 291 million. Both electricity distribution companies should send the users the amount of fines ENRE applies to service gaps, but only to users affected by systematic cuts.
For the third time, the quality review of services over the period from March to August this year, the regulator fixed deviations in the thresholds for the provision of services by both concessionaires in violation of the thresholds set out in the General Tariff Review. (RTI). In the case of Edenor, it was concluded that the company recorded 3.57 average breaks per user and 13.35 average hours per user. Both values ​​were lower than the parameters (4.53 breaks per user and 14.40 hours with average duration). In the case of Edesur, the average duration of the breaks was lower than the threshold of 14.18 hours when the parameter was 16.49, while the one measuring the average breaks per user was exceeded (3.79 maximum threshold as defined in paragraph 3.10). According to the official authority, the deviations registered were affected by approximately 285 thousand users.
The penalty for Edenor was set at $ 155 million for quality of service violations; $ 6 million for technical product defects and $ 9 million for commercial assistance. As for Edesur, it was integrated as follows: $ 105 million in service quality; The technical product is $ 7 million, and the commercial item is $ 179 million.
The general revision of the tariffs covers the period from 2017 to 2021. According to ENRE public reports, companies will have to return to their users for the amount of deficiencies in the service and technical and commercial product, after it becomes a rigorous resolution that will be issued in a few days. In total, the turnover between the two companies will be $ 460,953,457.10, and it needs to be made clear that the rebate will only target users affected by the systematic reduction of the service.
Unfinished Objectives The General Tariff Review (RTI), which was carried out at the end of 2016, was designed to improve the road's electricity supply, based on a decrease in the frequency of interruptions (Saifi) and average duration (Site). In turn, this allowed an increase in half-yearly rates to increase revenues and invest in distributors.
Source link